A Life living free of bondage, fear & oppression is for all of us.
"Awareness Is Prevention's" Vision is to expand our network of services to help other groups involved with Human Trafficking. By identifying the synergistic elements of various groups, AIP can help with events, lectures and fundraising for various groups. Through networking and affiliation with NGO's and enforcement AIP intends to approach this problem with multi-faceted angles. AIP has contacts with all of the Honorary Consuls in Nevada where 26 countries are represented. The founder, Lena Walther, is the Honorary Consul of Sweden and she has helped rescue some Swedish Citizens who were ensnared victims in Trafficking. Other Consuls may be able to assist their citizens once they recognize the problem.
"Awareness is Prevention" (AIP) was created to educate the public on all forms of Human Trafficking, including Sex Trafficking and Employment Trafficking. By sponsoring Events, Concerts, and Lectures we will reach the youth, who are most vulnerable, as well as their parents and protectors. AIP will also promote the sponsorship of Safehouses, Rehabilitation Centers and Special Clinics for treating traumatized victims. Training Classes will be given to both Law Enforcement as well as Civilians on how to spot trafficked victims. All Human Trafficking organizations are dedicated to Identifying, Rescuing and Protecting the victims. This begins with Awareness.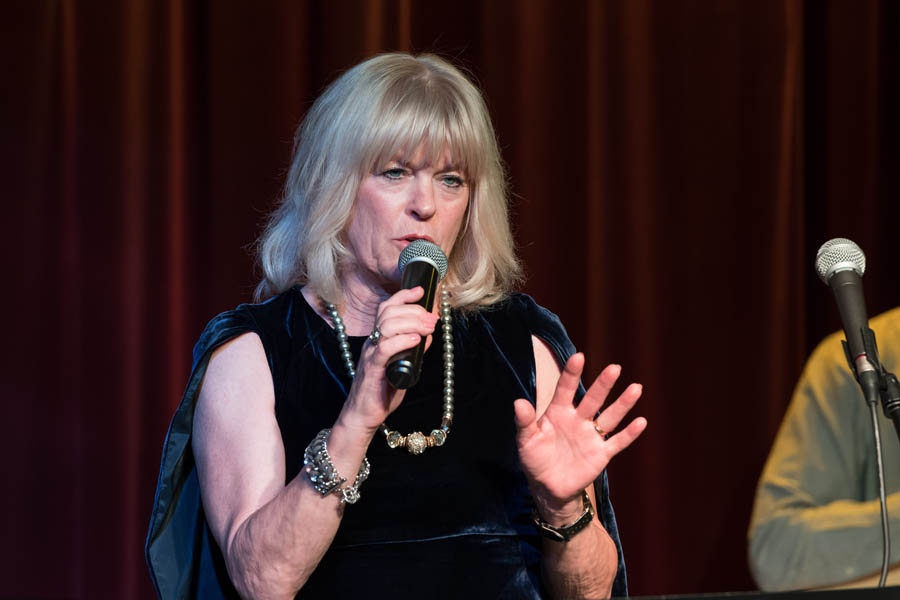 Lena D.I. Walther
Co-Founder, AIP
Lena Walther holds dual citizenship, bearing both United States and Swedish passports. She is currently the Honorary Swedish Consul to Nevada, having been appointed to that position in 2006. Lena began her original career path in the Royal Swedish Ministry of Foreign Affairs in 1976 after completing studies abroad in Switzerland, England, and France. She has a BA in International Business Administration. She became an American citizen in 1984 in order to travel with her husband on foreign assignments bearing US Diplomatic passports. Lena enjoys the knowledge of experiencing different cultures after living and working in 10 countries for extensive periods of time. She speaks seven languages. Lena now uses her expertise in International Business relations as a private Consultant. Lena is the President and Co-founder of the anti-Human Trafficking organization Awareness is Prevention, Inc. (AIP) formed in 2014. She became involved after intervening & rescuing two separate Swedish nationals held captive. She was able to expedite their escape through issuing emergency passports to take them back to Sweden. Lena has since taken some of the same courses that enforcement officers take and constantly studies the problem of trafficking internationally. She maintains excellent contacts with local and federal law enforcement agencies and is an active member of the Southern Nevada Human Trafficking Task Force. Through giving talks, seminars and events she has spread awareness of the sex trafficking problem in Nevada. An immediate goal is to reach the vulnerable youth through a unique project called "Awareness through the Arts". Children ranging from 12 through 20 would engage in multi-media talent contests with prizes ranging from scholarships, lessons, equipment or supplies in specific fields. The entrants must use themes on the dangers of Human Trafficking during the competition. Judges will be well-known professionals and personalities from the Las Vegas area. Lena Walther is also the president of the World Affairs Counsel in Las Vegas (waclv.com). As president of the World Affairs Counsel, Lena. Walter leads programs advocating the abolition of human trafficking for foreign delegations. This year between March 13-21, she will be a host for, four separate groups of foreign delegates from seventeen countries, as they come to Las Vegas, Nevada to study new methodologies to prevent human trafficking. (Delegation Participants are from Algeria, Kuwait, Lebanon, Bolivia, Chile, Costa Rica, Cuba, Guatemala, Mexico, Panama, Peru, Uruguay, Bangladesh, Kazakhstan, Nepal, Pakistan and Sri Lanka.) Mrs. Walther has participated in several television appearances discussing human trafficking and how to prevent it. She is also frequently called on by magazines and news programs to discuss issues related to human trafficking.
Awareness is Prevention's Advisory Board
AIP's Advisory Board consists of volunteers with varied skill sets ranging from Public Relations, Communications, Social Media consultants and Legislative Liaison experts.
All volunteers strongly believe in AIP's mission to eradicate Child Sexual Exploitation and the sex trafficking of minors.  Each Volunteer has committed valuable time and innovative ideas on how to accomplish the mission. Through Training, Education and Events in the Las Vegas area, AIP's volunteers have reached thousands of parents, students, teachers, social workers and Legislators over the past several years.
To become an Advisory Board Volunteer, please contact Lena Walther ([email protected]) for additional information.
In early 2014 Ken and his spouse, Lena, Co-founded "Awareness is Prevention, Inc" (AIP), a certified 501(c)3, in an effort to fight Human Trafficking, which includes both sex and labor trafficking. Ken Walther is a retired Foreign Service Officer with 27 years of Federal service. While mostly serving overseas he worked against international terrorism and narcotics targets. He served a total of 20 years working in foreign countries, including 3 years overseas with the military during the Vietnam era. He speaks 3 languages. After Federal retirement, the Walthers' moved to Las Vegas in 1997 where they were active in opening small businesses.Having had decades of experience in working with Liaison Intelligence services contributes to coordinating and planning with local Law Enforcement agencies and Non-Governmental Groups, (NGO's) Making AIP a significant entity in fighting human trafficking is a top priority for 2017. Ken has developed innovative ideas and relationships that will help in mitigating the spread of trafficking. Staying engaged within the community, working closely with law enforcement and AIP's dedication to the cause will make it happen.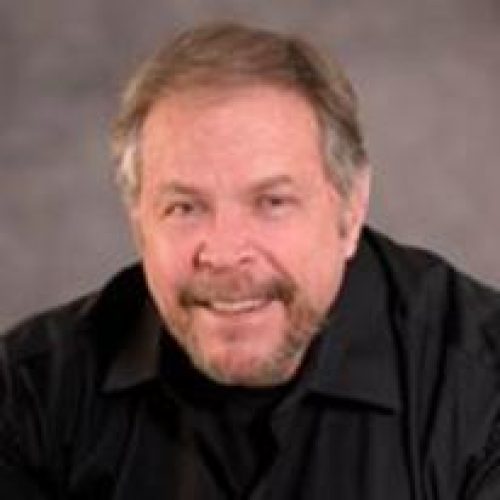 Ken Walther
Co-Founder, Awareness is Prevention